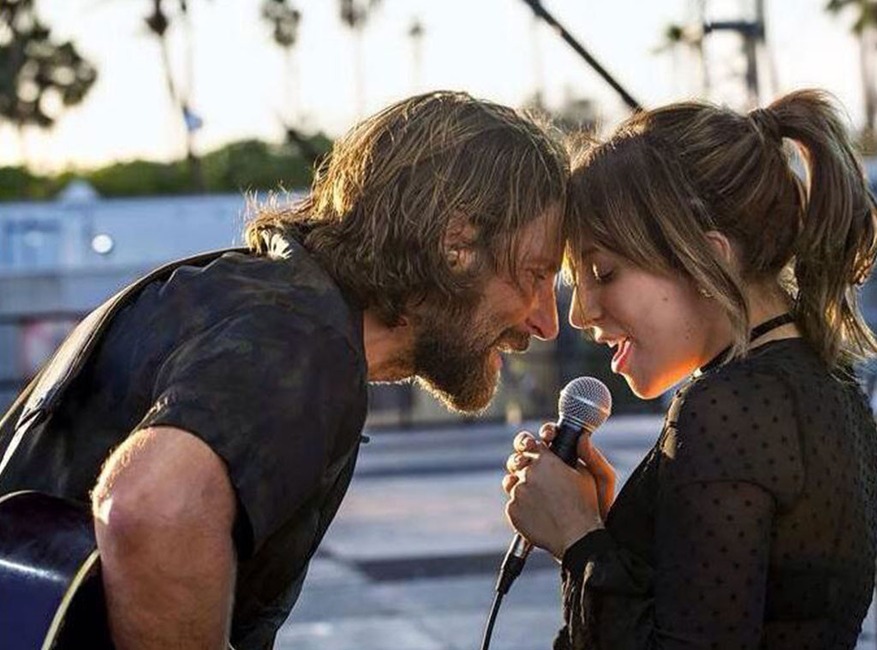 Warner Bros. Pictures
Lady Gaga, A Star Is Born

"I'm so grateful for all of the nominations for A Star Is Born today!" Lady Gaga wrote on Instagram. "The film has truly been a passion project for everyone involved and we've all become a family. I couldn't be more happy to see Bradley recognized for his incredible vision and performance. And for the recognition for my songwriting collaboration with the amazing Mark, Anthony and Andrew for 'Shallow'. And I can't believe I'm nominated as best actress at the Golden Globes for a film! I am so appreciative of the HFPA's support. Thank you so much."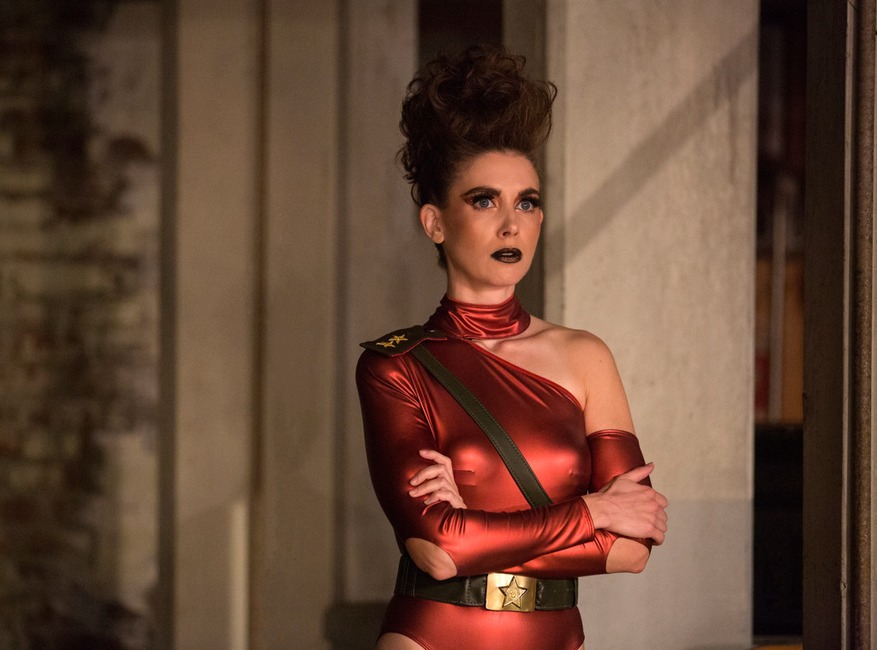 Netflix
Alison Brie, GLOW

"Huge thanks to the HFPA for my Golden Globes nomination!! I am so honored to be recognized amongst such a talented group of women. I feel very lucky to get to work with my incredible cast on GLOW, a show that inspires me every day. I'm ready to celebrate with some body slams!!"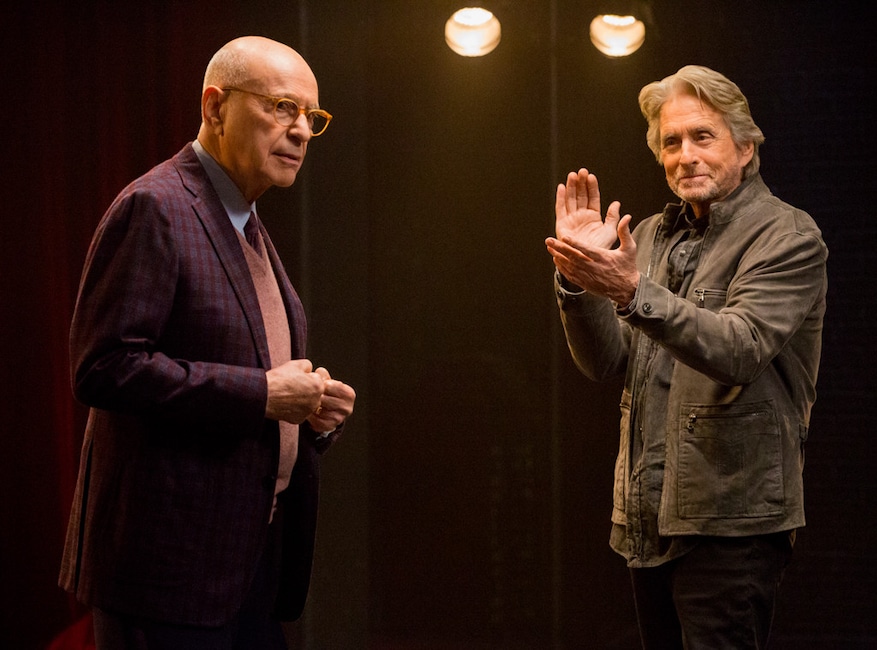 Mike Yarish/Netflix
Alan Arkin, The Kominsky Method

"This is wonderful news for us, Michael Douglas, and everyone associated with the show."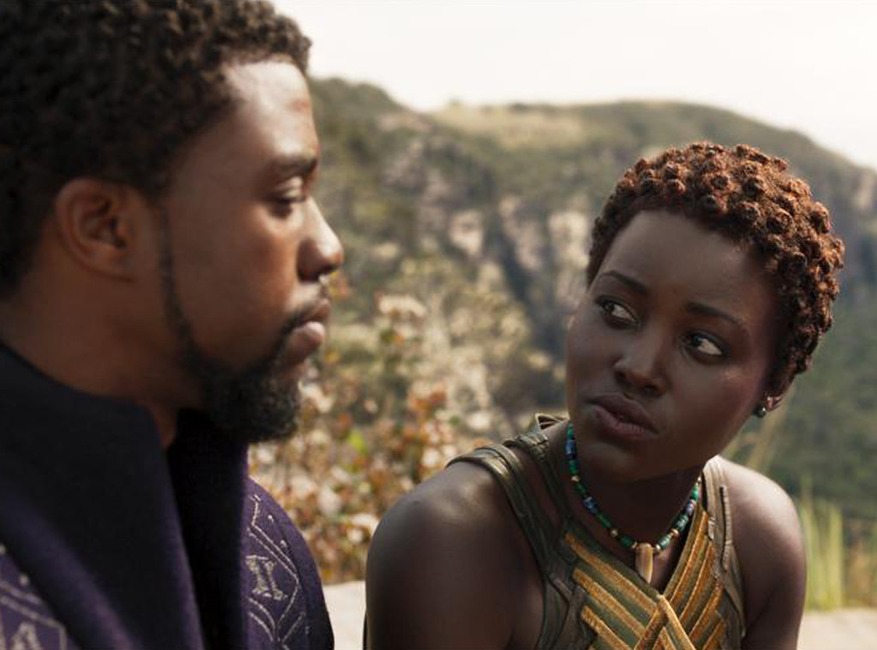 Lupita Nyong'o, Black Panther

"I am deeply proud that Black Panther has been recognized by the Hollywood Foreign Press Association. To see an epic, aspirational story about people of African descent told on such a global scale, to see myself and people like me reflected back to me on the screen, and to know that hundreds of millions of people have shared that same uplifting and validating experience, has been one of the greatest joys of my life. To have the film honored in this way is incredibly special and appreciated."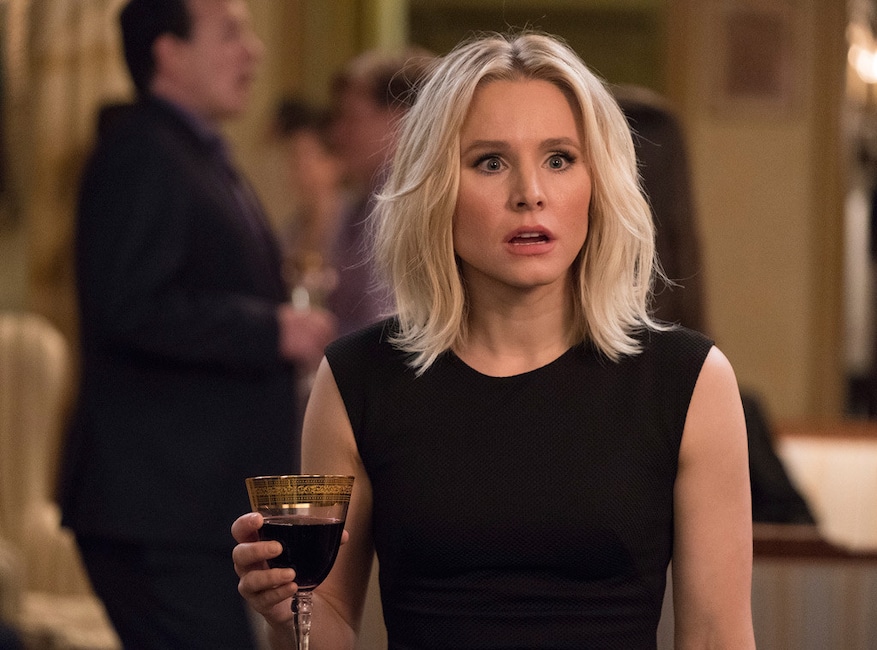 NBC
Kristen Bell, The Good Place

"I am so forking excited at the news of my nomination and the nomination for this fun as fork show. The cast and crew of The Good Place are the most efficient, smart, happy group of non ashholes I've ever worked with. They are the forking shirt and I'm so grateful all these talented benches and dinks are getting the recognition they deserve. No bullshirt- this is my dream job. And this nomination is just the motherforking cherry on top. Thank you Hollywood Foreign Press. As a little bench from Michigan, to be honored in this way feels forking awesome."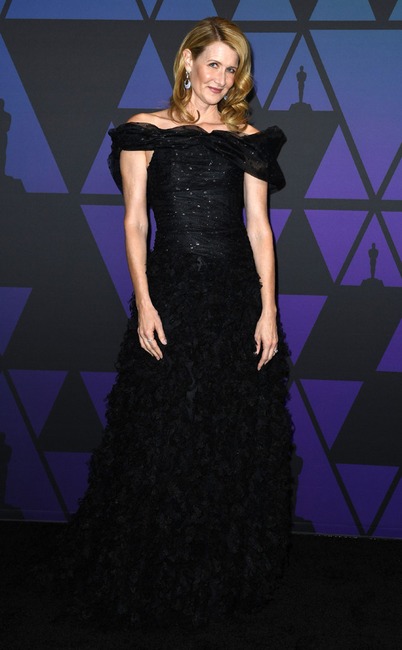 VALERIE MACON/AFP/Getty Images
Laura Dern, The Tale

"Thank you to the HFPA for their continued support of film and for this nomination and to HBO and Jennifer Fox for her bravery and vision. I'm grateful that this film continues to be supported, for it is such a reminder to all of us that we must listen to and honor survivors of sexual assault and abuse, whether they choose to speak out publicly or heal privately. The only people who have a right to tell their truths are those who have lived them."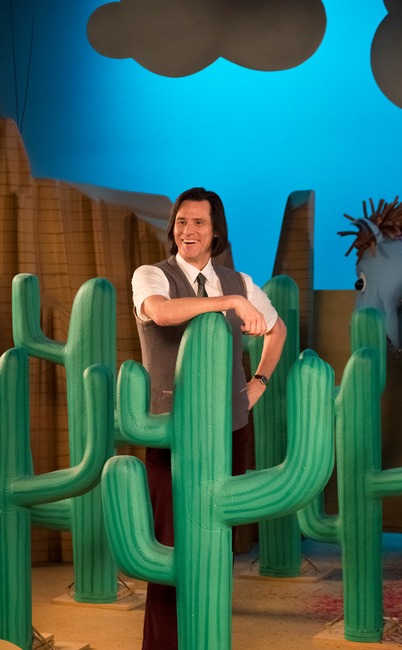 Showtime
Jim Carrey, Kidding

"Thank you Hollywood Foreign Press Association for recognizing the brilliant work of Dave Holstein, Michel Gondry, the writers, producers and the absolutely lovely cast and crew of Kidding and myself. Can't wait to see everybody at the dance."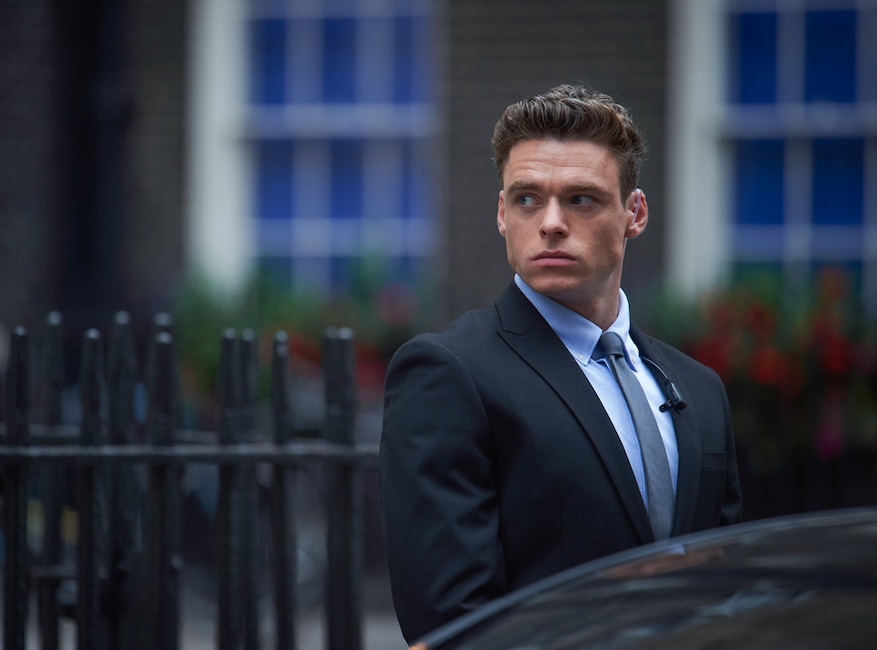 Netflix
Richard Madden, Bodyguard

"I am thrilled for Jed Mercurio and the whole team that worked so hard to bring Bodyguard to life. I'm very thankful to both the BBC and Netflix for their huge support of this show and to the HFPA for acknowledging the effort from all the creative talent involved."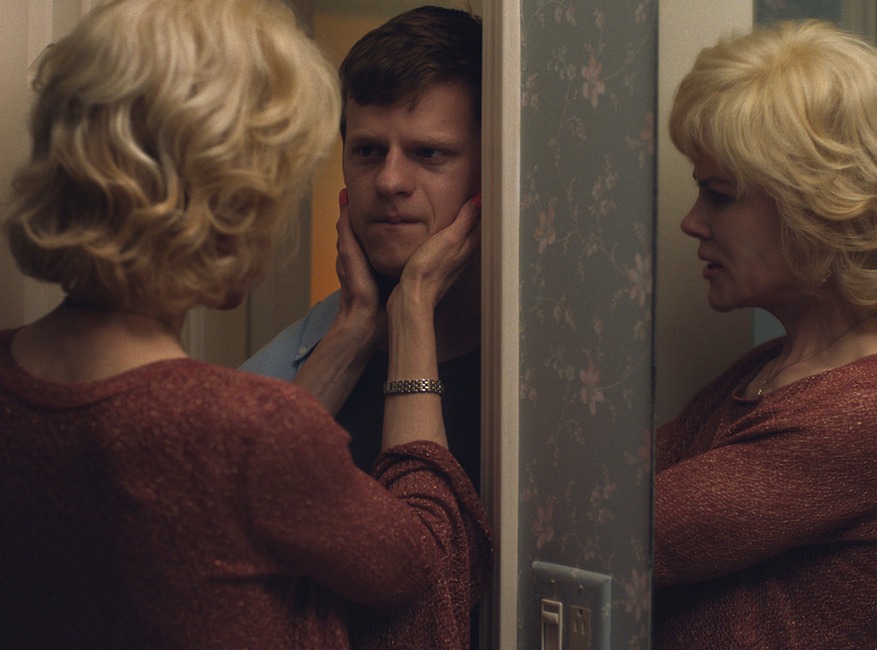 Focus Features
Lucas Hedges, Boy Erased

"Thank you to the Hollywood Foreign Press Association for this nomination, which I proudly share with the LGBTQIA community as well as with Joel Edgerton, Nicole Kidman, Russell Crowe, the rest of the cast and crew, and most of all, with Garrard. I was honored to be a part of this story which will hopefully one day help put an end to conversion therapy in the United States where it is currently still legal in 36 states."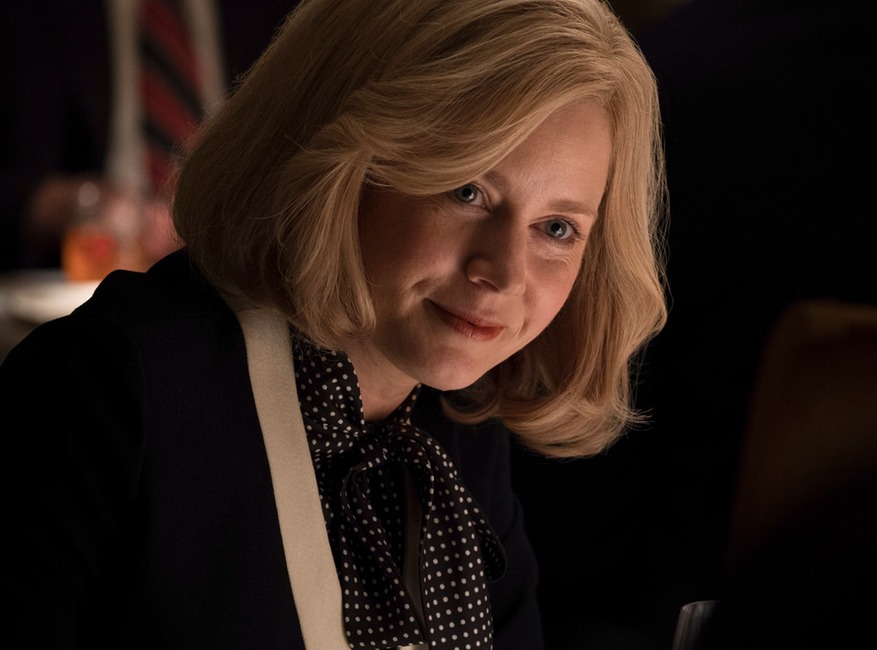 Matt Kennedy / Annapurna Pictures
Amy Adams, Vice, Sharp Objects

"I am overwhelmed. Thank you so much to the Hollywood Foreign Press Association for the acknowledgments. I am blessed to have been involved in these two amazing productions this year and am grateful to everyone who has contributed for their hard work and dedication."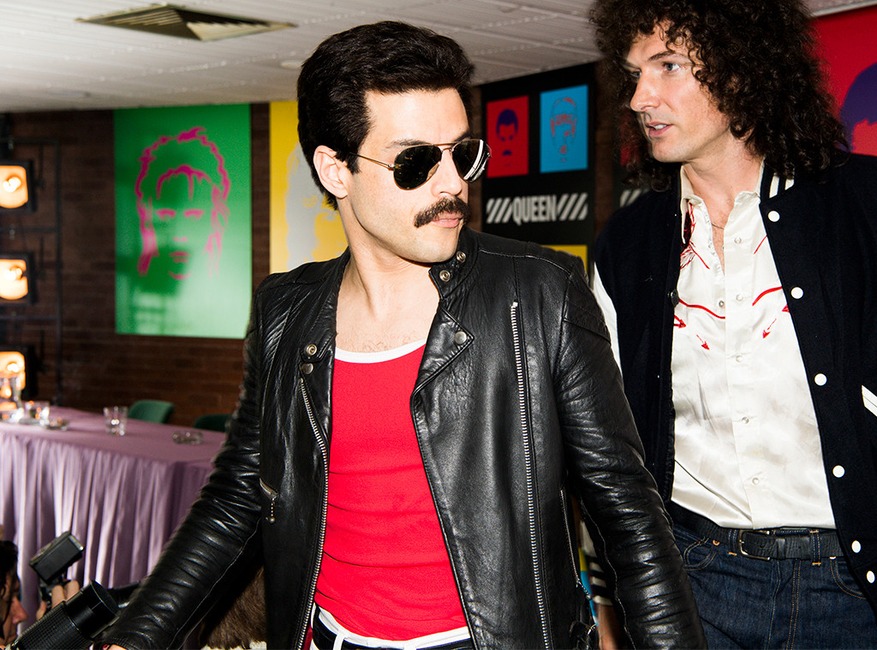 Twentieth Century Fox
Rami Malek, Bohemian Rhapsody

"To play Freddie Mercury was a profound honor. To be a part of telling a story like this, of lives like these, is something I will forever cherish. I am eternally grateful to Brian May and Roger Taylor, and to Graham King, Denis O'Sullivan, 20th Century Fox and New Regency. I feel deeply fortunate and grateful to be acknowledged by the Hollywood Foreign Press Association. Thank you. Finally, my most heartfelt and humbled thank you to the man this is for and because of, Freddie."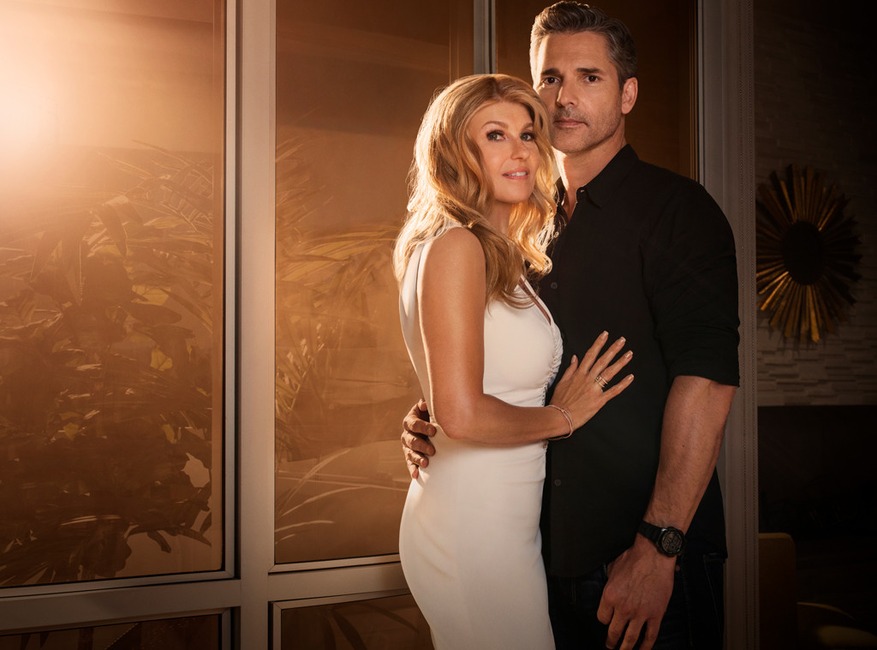 Bravo
Connie Britton, Dirty John

"Wow this was a true surprise this morning. I am really grateful to the HFPA who have been so supportive and always ask questions that go deeper. And for everyone at Dirty John who worked so hard to bring this complicated story to life, and my partner in crime Eric Bana, as well as the rest of our incredible cast. Thank you thank you and let's keep talking about it!"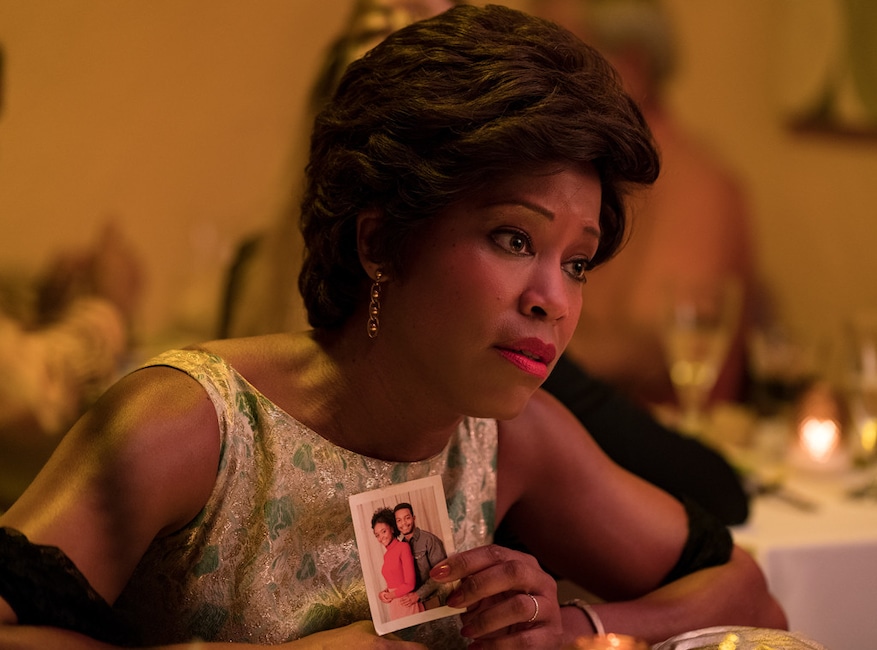 Annapurna Pictures
Regina King, If Beale Street Could Talk, Seven Seconds

"I cannot even put into words how I feel right now hearing this exciting news from set. Just elated. So proud of these two amazing and beautiful projects. I'm incredibly lucky and humbled that these roles chose me. For Beale Street, honoring the words and legacy of James Baldwin is truly special. Thank you Hollywood Foreign Press!"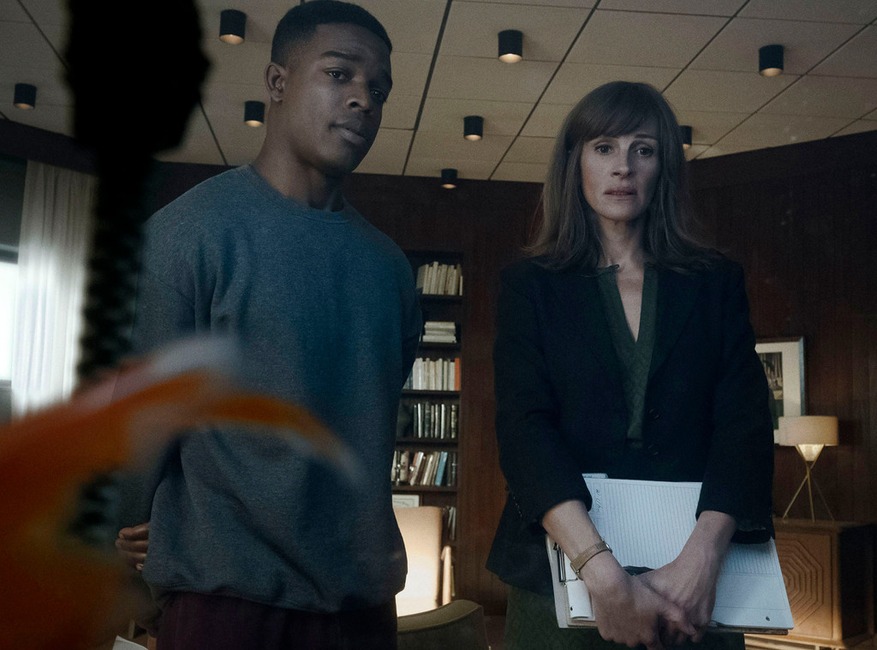 Amazon
Stephan James, Homecoming, If Beale Street Could Talk

"Wow. Thrilled by the HFPA's recognition of me and two projects I'm very proud of. Overjoyed to share this with Julia and the Homecoming family as well as Barry Jenkins, Regina King and the cast and crew of If Beale Street Could Talk."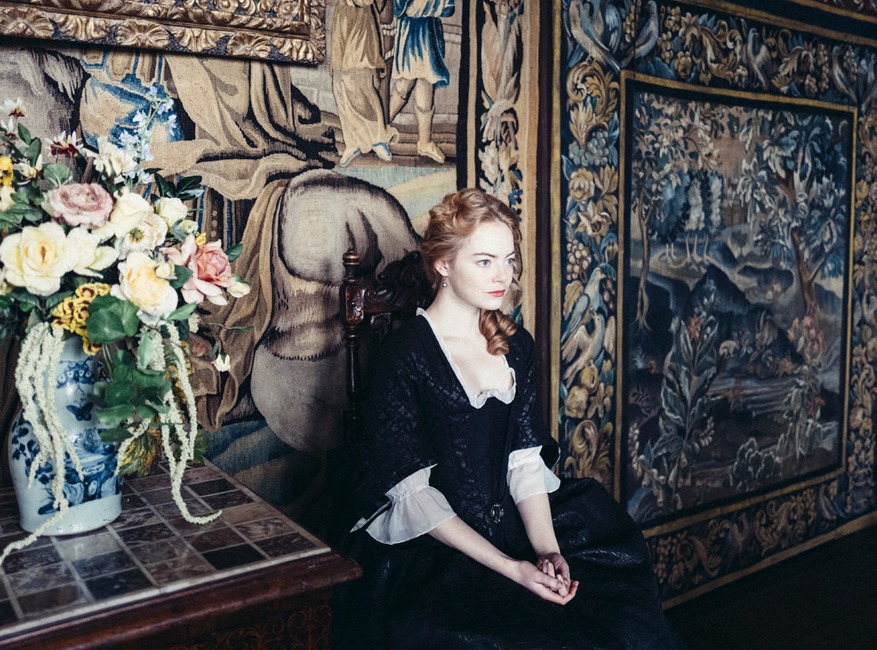 Yorgos Lanthimo/Twentieth Century Fox
Emma Stone, </i>The Favourite</i>

"Thank you to the members of the HFPA for this honor! It was an unbelievable joy to get to work alongside my two true loves, Olivia Colman and Rachel Weisz on this film, along with all the other wonderful actors, Tony, Deborah, and our incredible producers. The Favourite wouldn't exist without the visionary that is Yorgos Lanthimos. Thank you especially to Yorgos for your guidance, brilliance, and friendship."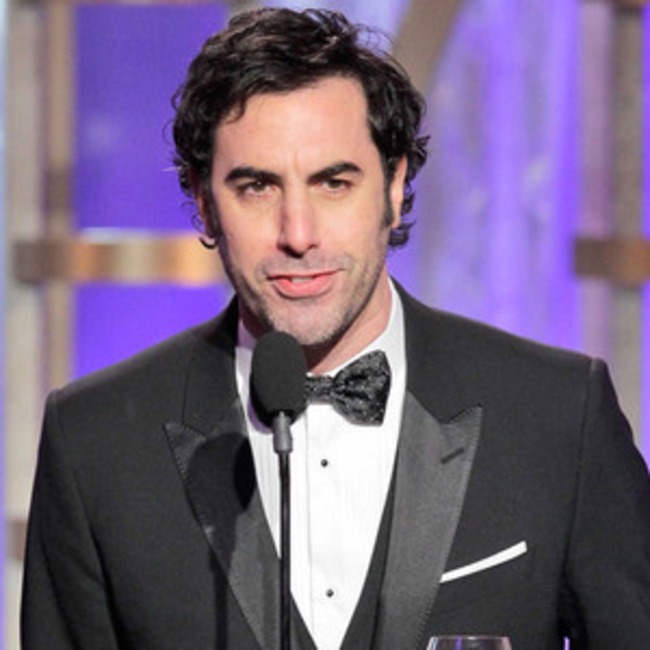 Sacha Baron Cohen, Who Is America?

"I appreciate the Hollywood Foreign Press for recognizing me, which luckily is something that none of the guests on the show did. This is such a special honour for me as the HFPA are always among the first to really appreciate my ever evolving humour. I am humbled to be recognised among such a wonderful group of nominees, all of whom I admire. This show was a labour of love for over two years. It is a shame they overlooked the amazing performances by the rest of the cast, particularly Dick Cheney and Roy Moore. Meanwhile Ms. Palin, despite being cut from the show, I hope you will accept my invitation to be my date for the ceremony."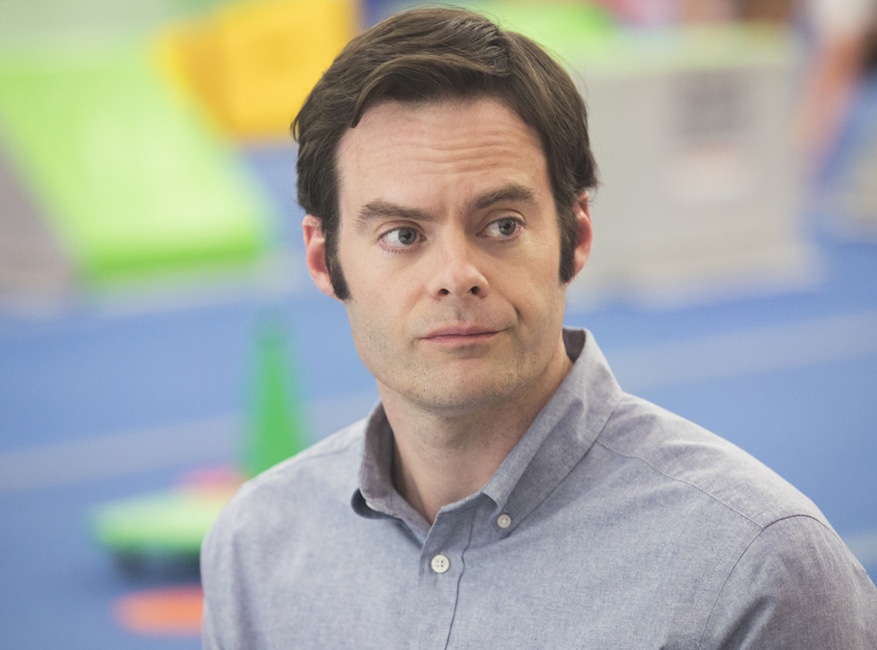 Bill Hader, Barry

"I'm beyond honored to be nominated with these other actors and amazing series. But I'm especially happy to see Mr. Winkler back in the mix. He's a legend."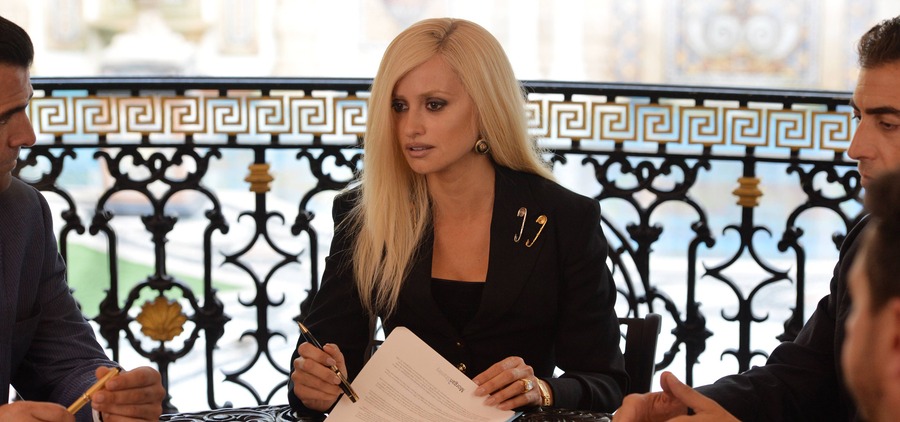 FX
Penélope Cruz, The Assassination of Gianni Versace: American Crime Story

"Playing Donatella, who I admire so much was a huge honor and working with Ryan was a truly wonderful experience. I am so grateful to the HFPA for this nomination and even more excited that Edgar, Darren and the show are being recognized as well. Thank you."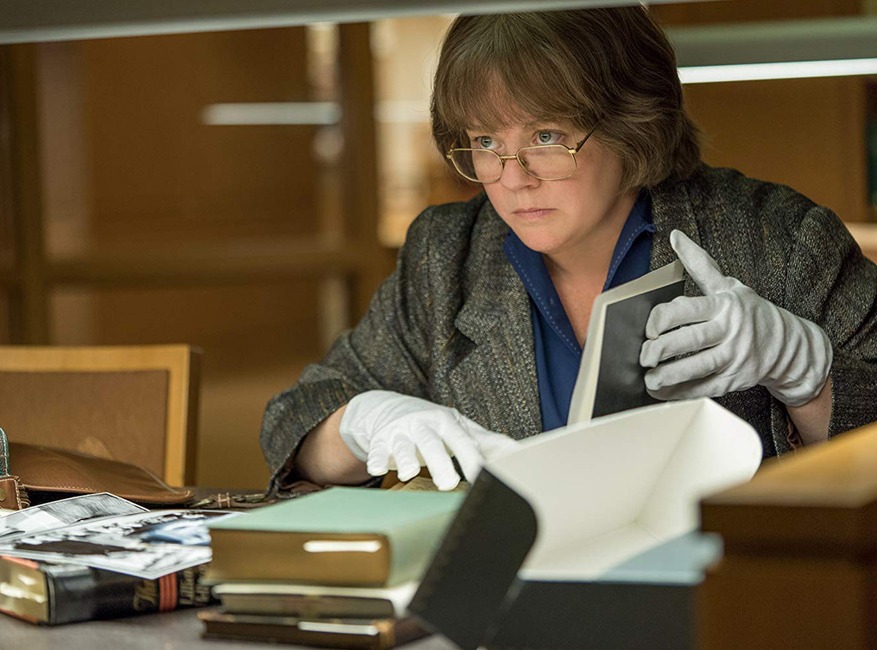 Fox Searchlight
Melissa McCarthy, Can You Ever Forgive Me?

"I am thrilled and amazed to be nominated by the members of the Hollywood Foreign Press. I'm so proud of my non-biological brother – Richard E. Grant – on his nomination. Forever grateful to Marielle Heller, our brilliant ship's captain. I'm humbled to be in the company of the other dreamy nominees."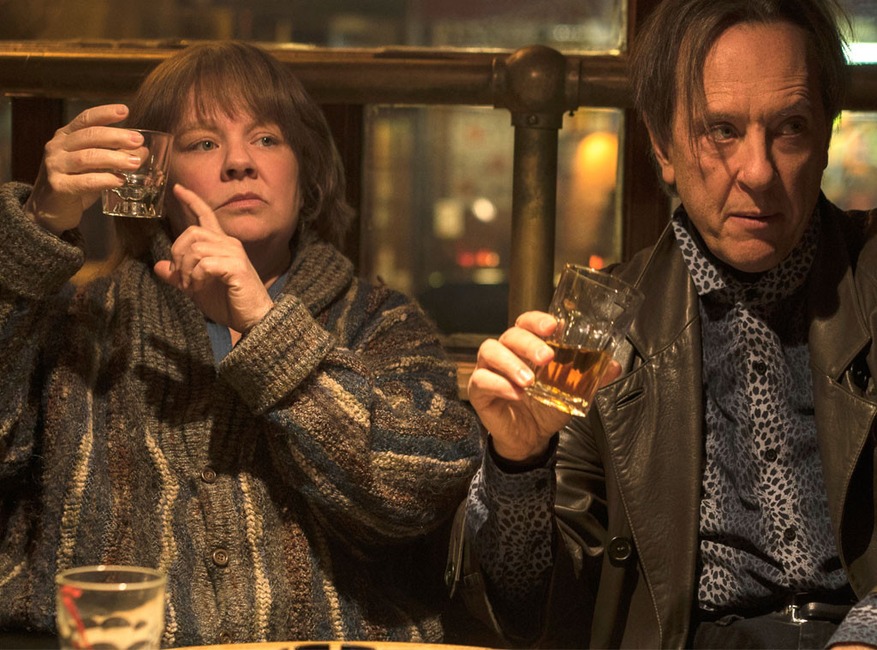 Archer Gray Productions
Richard E. Grant, Can You Ever Forgive Me?

"I am utterly stunned and astonished to be nominated by the members of the Hollywood Foreign Press Association. Humbled and enormously THRILLED to be sharing this honor with Melissa McCarthy, my true partner in crime!!! Gratitude abounds for our brilliant director Marielle Heller."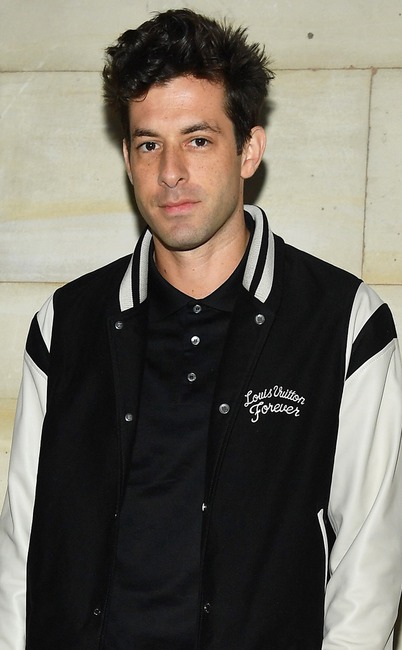 Pascal Le Segretain/Getty Images
Mark Ronson, "Shallow," A Star Is Born

"It's an incredible honour to be nominated for a Golden Globe. Especially to be part of such a powerful and authentic movie with so much amazing music at the forefront. Thank you to Bradley Cooper and Lady Gaga for making something so beautiful -it literally made our song sing and my dear brothers Anthony and Andrew for the emotion they put into this tune with us. And a huge thank you to the HFPA for recognizing our song."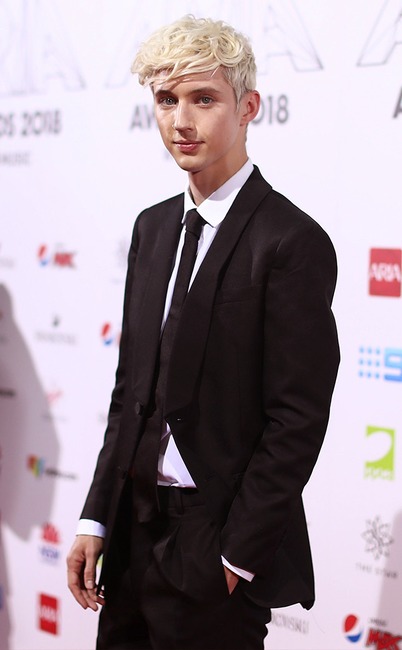 Mark Metcalfe/Getty Images
Troye Sivan, Jónsi & Brett McLaughlin, "Revelation," Boy Erased

"Writing 'Revelation' for Boy Erased was an incredible honor for all of us. The song echoes the film's message that love is love, and that not only is there no way to change who you love, but there is no reason to change. We're thrilled that the HFPA and Golden Globes heard that in our song and are humbled by this nomination."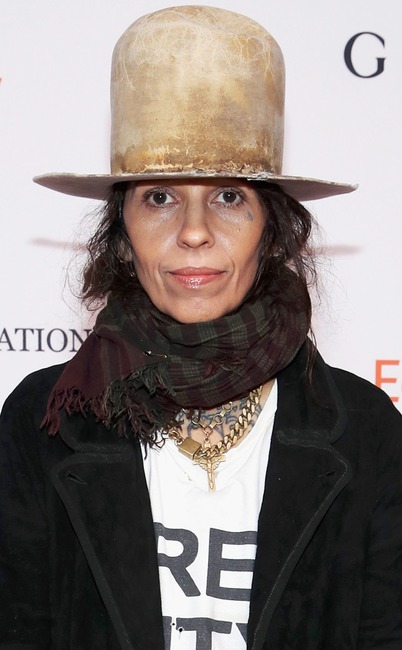 Randy Shropshire/Getty Images
Linda Perry, "Girl in the Movies," Dumplin'

"At 6:20am a friend sent me a tweet saying congratulations on the nomination. Honestly, I was like 'nomination?' I immediately started searching the storage in my memory, then another congrats came in saying for Golden Globe Nom. Then I was like 'Yay Dolly!' I love her so much, and of course I'm happy for myself, but I am SO HAPPY for Dolly. She walked into my life and turned the lights on, and I have not been able to shut them off since. So proud and honoured to be part of each other's Journey. Thank you to the HFPA for recognizing Dumplin' and 'Girl in the Movies.'"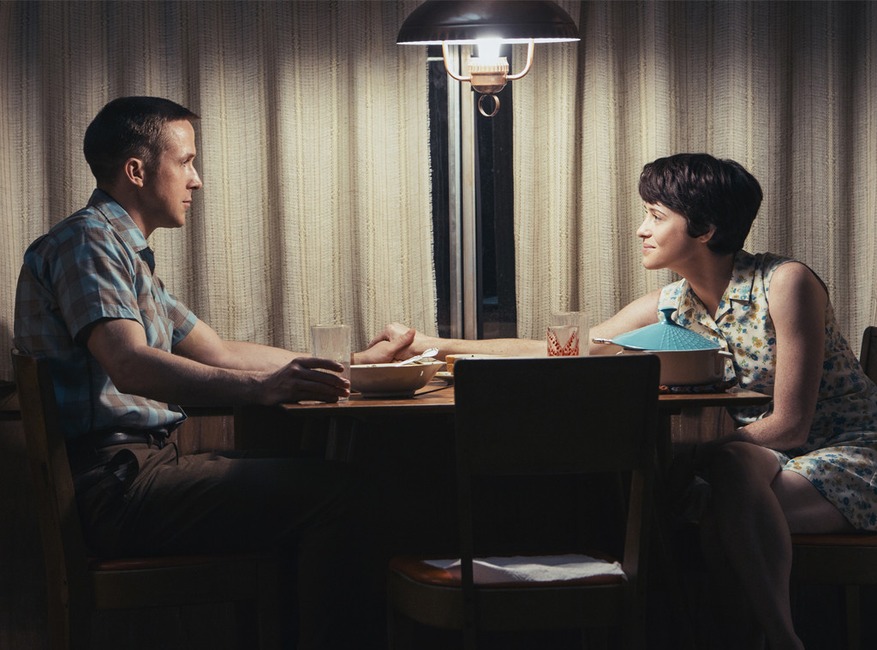 Daniel McFadden/Image.net
Claire Foy, First Man

"It's such an honour to receive this nomination today. I'm so proud of First Man and share this nomination with all the cast and crew. I also share this with the entire Armstrong family who have been so generous and kind throughout the whole process of making this film. Thank you so much HFPA…see you in January!!!!"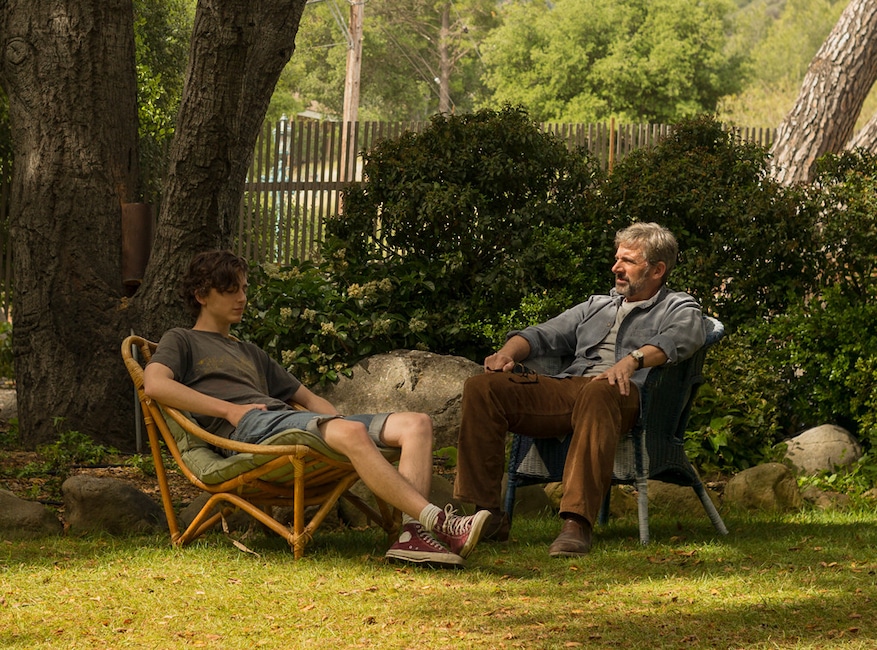 Amazon Studios
Timothée Chalamet, Beautiful Boy

"WOW! Have woken up with a rush of gratitude and excitement this morning! I see the other men in my category, some of whom I've already gotten a chance to meet, and I am humbled to even be considered alongside their wonderful performances. Thank you to the HFPA for supporting another indie-minded film, I am soaking up all the gratitude I can. Thank you!"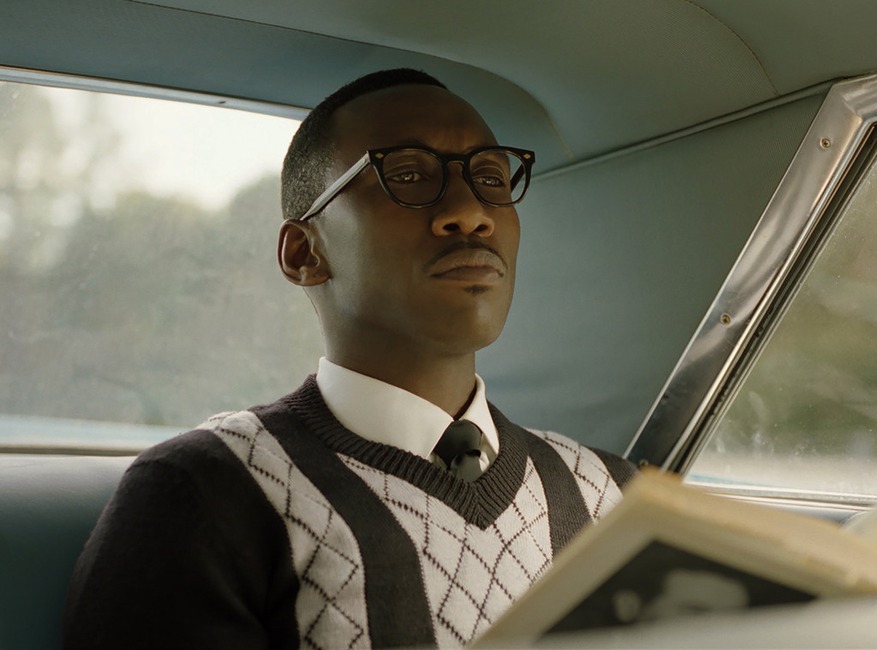 Participant Media/DreamWorks Pictures
Mahershala Ali, Green Book

"I'd like to thank the HFPA for this extraordinary honor. I'm humbled that all our work has been recognized in such a broad capacity, especially that of my friends Viggo Mortensen and Peter Farrelly. Green Book offered a unique opportunity to embody a man with breadth, virtuosity and complexity. I'm so grateful that our story has resonance in a time that calls for empathy."
Yorgos Lanthimo/Twentieth Century Fox
Rachel Weisz, The Favourite

"Thank you to the Hollywood Foreign Press Association for recognizing The Favourite. I'm so proud to be nominated alongside such a brilliant group of actresses, including my incredible co-star Emma. And all hail our nominated Queen Olivia! These honors are a testament to the brilliance of our director Yorgos Lanthimos."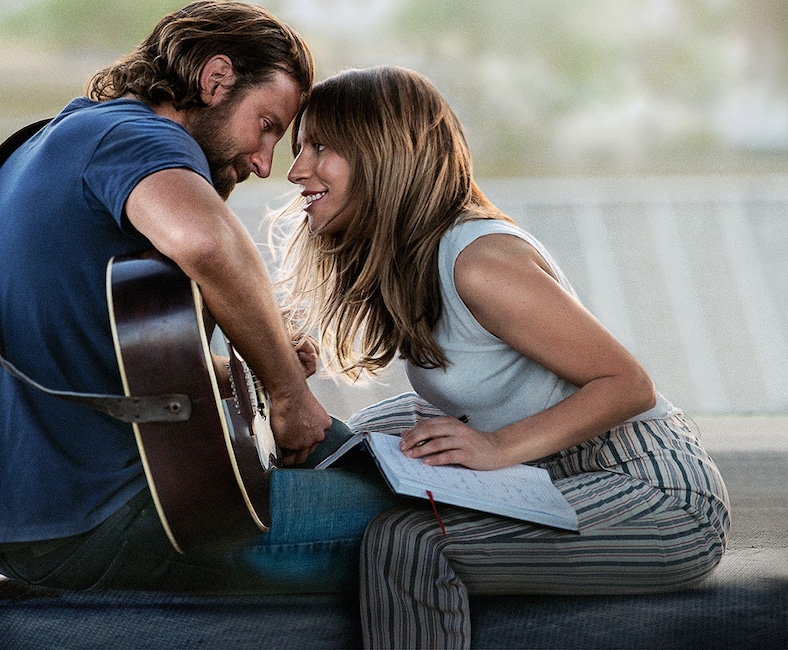 Neal Preston/Warner Bros.
Bradley Cooper, A Star Is Born

"I am very grateful A Star Is Born has touched so many people and to the Hollywood Foreign Press for recognizing our film with such abundance. I've wanted to tell stories through film for as long as I can remember and I feel lucky even to have had the opportunity to do that – to be included in a community of such inspiring artists is incredibly humbling. A huge congrats to all of this morning's nominees and especially to my dear friend, Lady Gaga."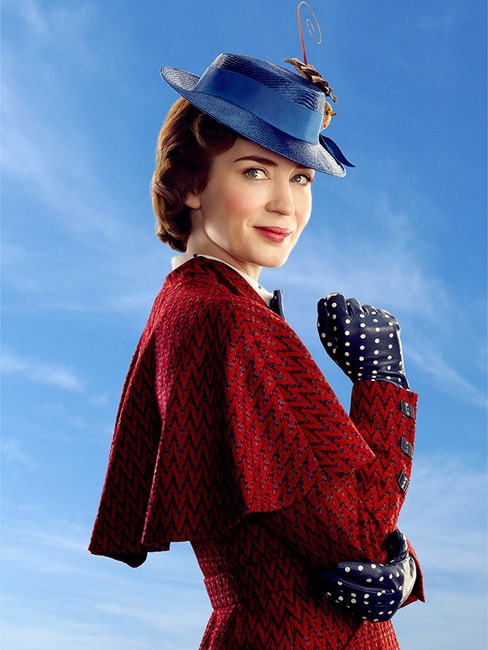 Disney Enterprises, Inc.
Emily Blunt, Mary Poppins Returns

"I delighted in playing every aspect of this extraordinary and iconic character. The entire experience working on it was spellbinding and that's largely to do with the incomparable Rob Marshall who took on this project with great love, depth and courage in his heart. I'm thrilled for Lin and for the recognition for our beautiful score as well as the film as a whole. Thank you again."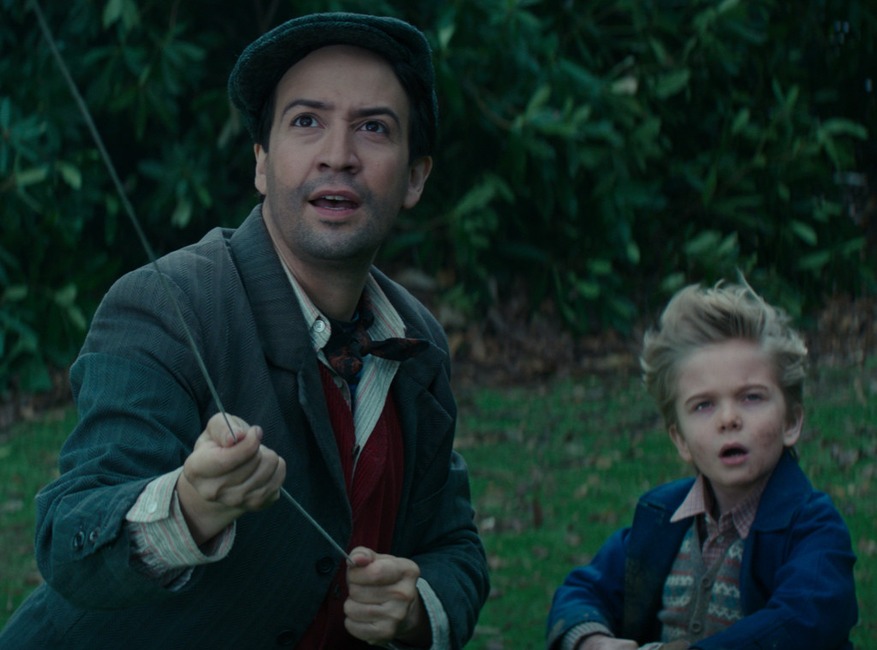 Jay Maidment/Disney Enterprises, Inc.
Lin-Manuel Miranda, Mary Poppins Returns

"Woke up to my phone leaping off the bedside table," the actor tweeted. "Grateful for the nom, grateful to the @goldenglobes, grateful to all of you
#GoldenGlobes."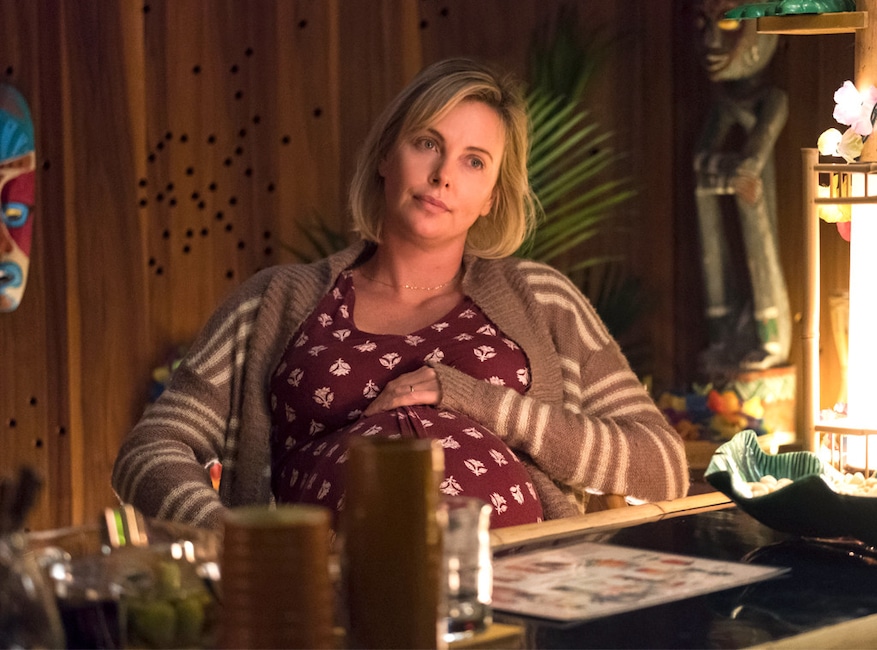 Focus Features
Charlize Theron, Tully

"I honestly didn't expect this and am completely thrilled. Thank you to the Hollywood Foreign Press for this incredible nomination. I loved playing Marlo, so this is a real honor."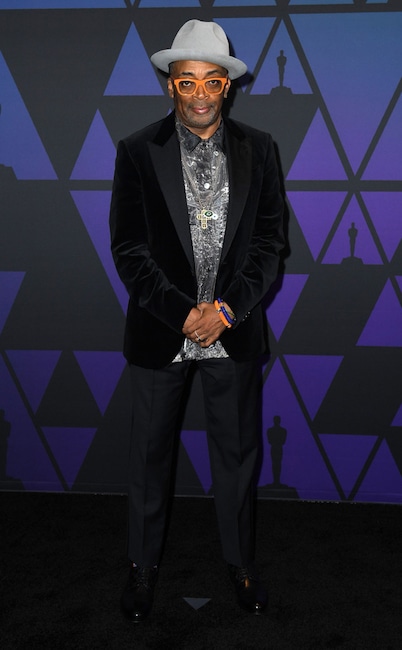 Spike Lee, BlacKkKlansman

"I found out about these Golden Globe Nominations for BlackKklansman in-between advising my NYU Grad School students because I teach on Thursdays. The first word that came to mind was 'BOOM SHAKALAKA.' Thank you to the HFPA!"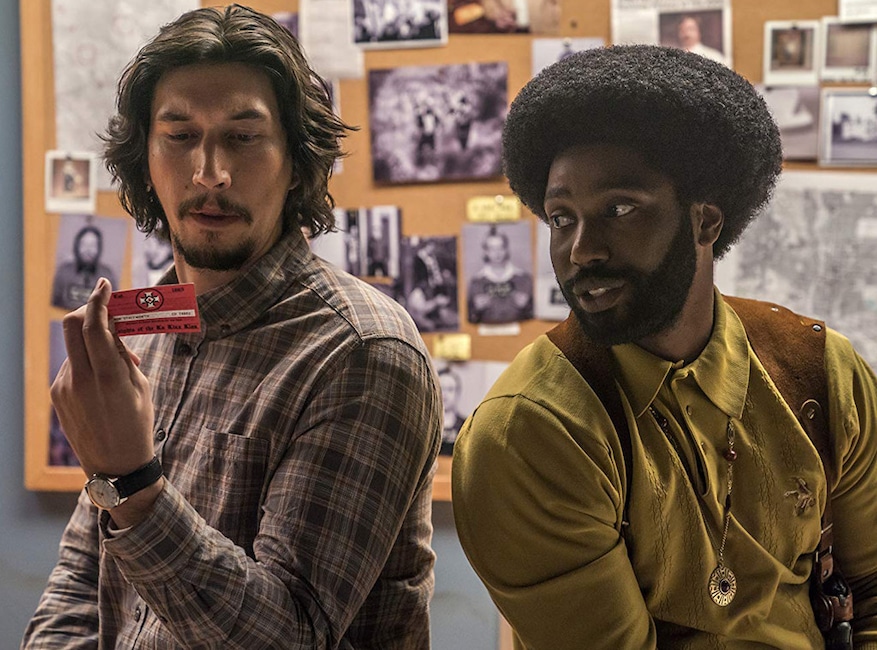 Focus Features
Adam Driver, BlacKkKlansman

"I'm very thankful to the HFPA and pretty blown away by all of this. To be at the Golden Globes in January representing BlacKkKlansman with Spike and John David means a great deal to me. I'm very proud to be in their company."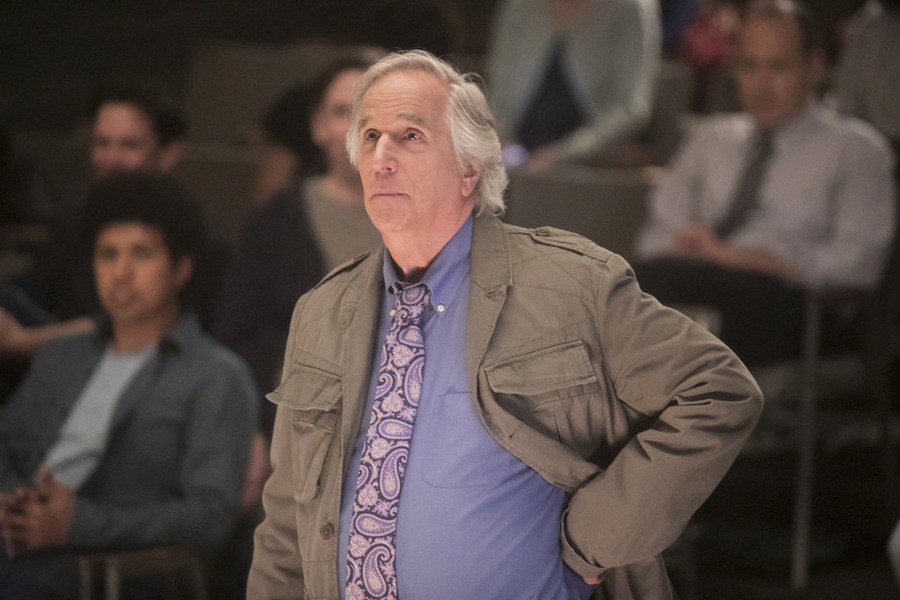 HBO
Henry Winkler, Barry

"It is really hard to wrap my head around this wonderful recognition from the Hollywood Foreign Press. How extraordinary this award season is
turning out for Barry and The Winklers. What a gift!"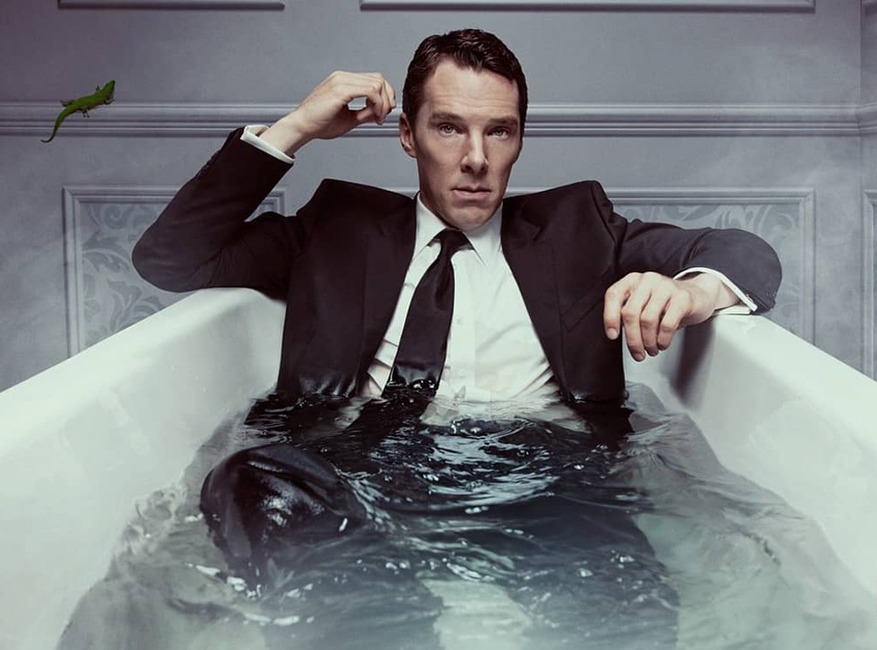 Sky Atlantic
Benedict Cumberbatch, Patrick Melrose

"Thrilled! Thanks to the HFPA. I couldn't be happier. An early Christmas pressie!! X"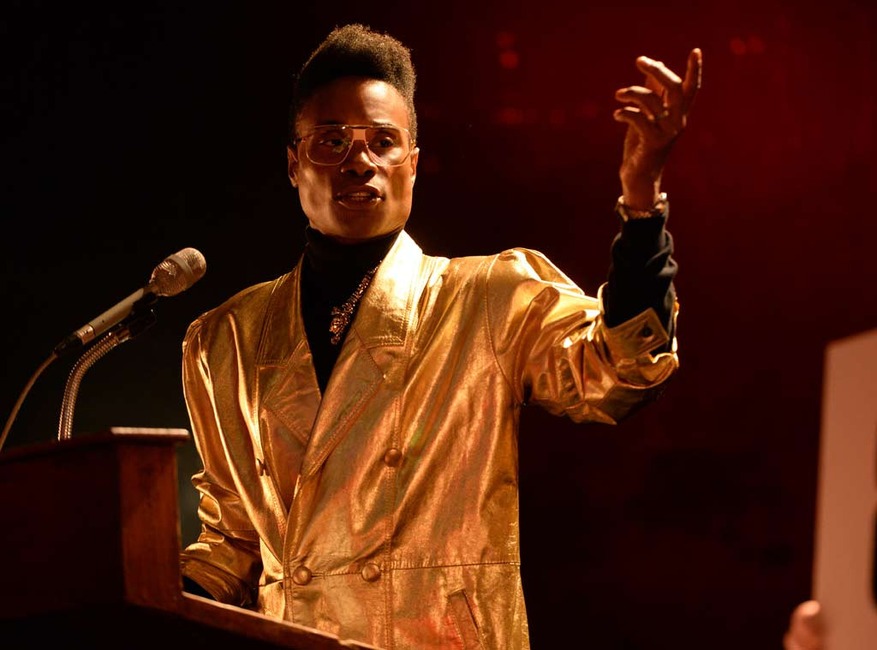 FX
Billy Porter, Pose

"WOW! Thank you to the HFPA for supporting and embracing our show. And to Ryan Murphy, Steven Canals, Brad Falchuk and the POSE gang for believing in us. I'm so grateful to have lived long enough to see this day when the stories of LGBTQ people of color are front and center! The category is…LOVE!"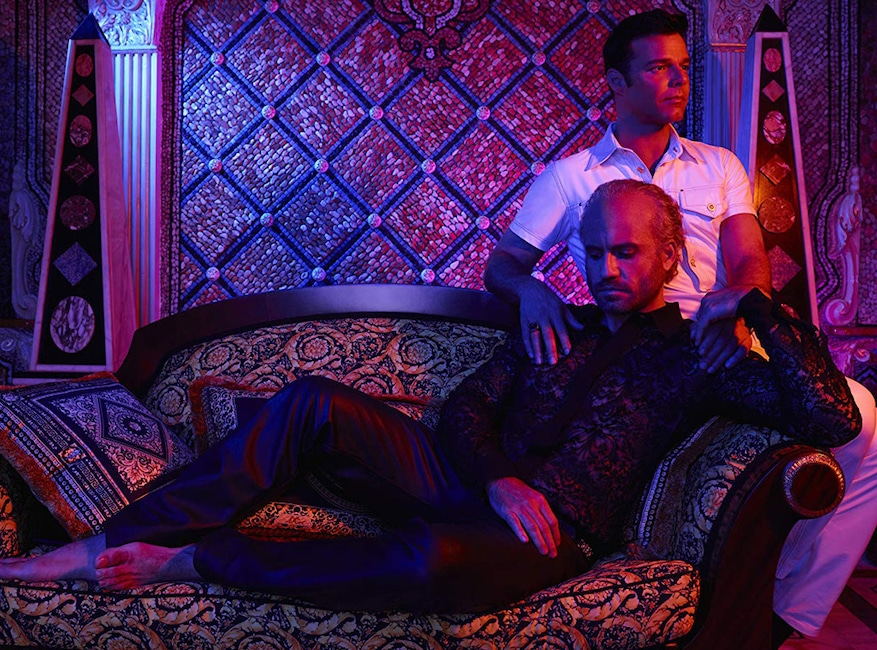 FX Networks
Édgar Ramírez, The Assassination of Gianni Versace: American Crime Story

"After a long night of shooting in South Africa, I woke up to this beautiful news. I am so happy and touched to share this honor with Darren, Penelope and everyone involved in The Assassination Of Gianni Versace. Playing Gianni has been a transforming experience in my life, for which I will always be grateful, and I thank Ryan Murphy for the opportunity. I am truly thrilled. Thank you to the HFPA."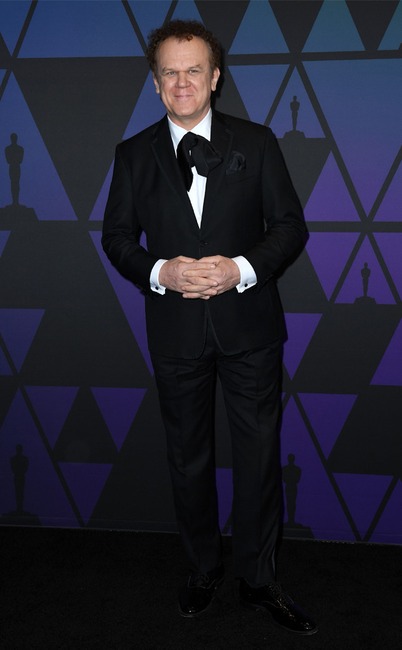 VALERIE MACON/AFP/Getty Images
John C. Reilly, Stan & Ollie

"I am so honored to receive this nomination from the members of the HFPA. I'm honored on behalf of Sony Classics and our entire film to be included in such an impressive group of actors but most of all, I'm so pleased to see the great Babe himself, Oliver Hardy acknowledged in this way. He's got a sweet grin on his face this morning wherever he is, just like me. Long live the eternal clowns Laurel and Hardy."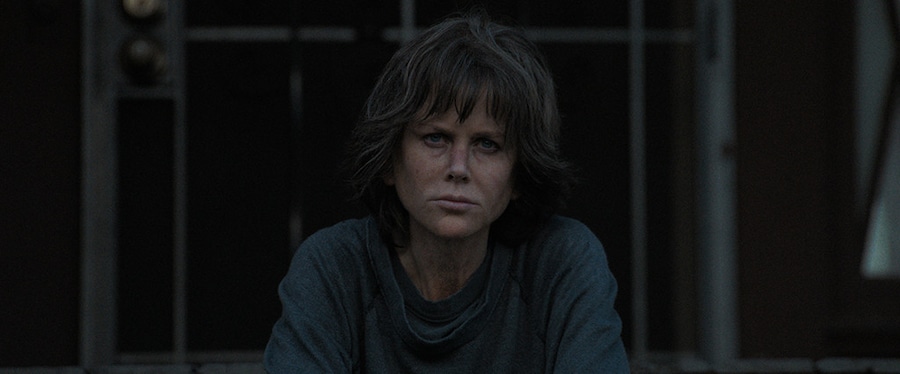 Annapurna Pictures
Nicole Kidman, Destroyer

"I am so grateful to be nominated for such an untraditional female character. Erin Bell is complicated, raw and dangerous, and it was a privilege to portray her. I share this with Karyn Kusama as well as all of the cast and crew; It was truly a passion project for all of us. A huge thank you to The Hollywood Foreign Press."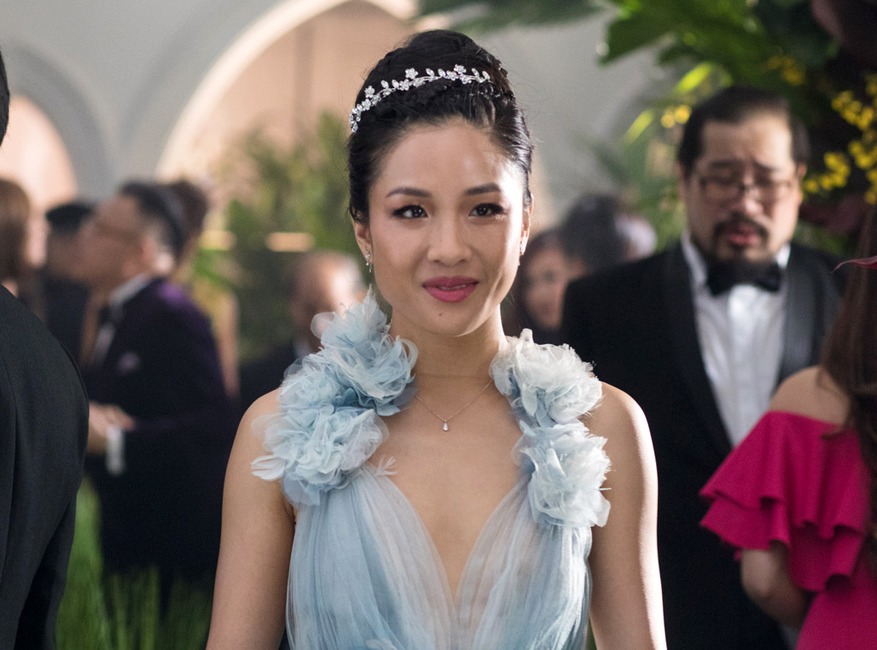 Warner Bros. Pictures
Constance Wu, Crazy Rich Asians

"What a morning to have had my phone on Do Not Disturb Mode till now… I'm ecstatic but also in shock!" Wu tweeted. "Thank you @goldenglobes !!!"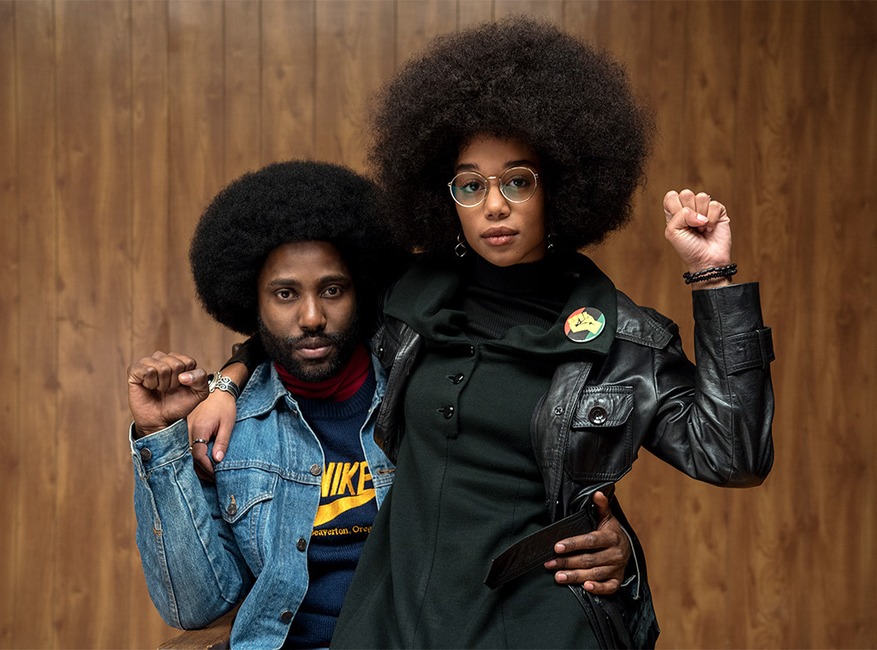 David Lee / Focus Features
John David Washington, BlacKkKlansman

"Thank you, Hollywood Foreign Press Association, for this incredible honor and for your support of BlacKkKlansman. My deepest appreciation to the legendary Spike Lee – we stand on your shoulders, sir. Thank you to the most talented group of actors and the crew, and to Focus Features for their unwavering support. Most importantly — Ron Stallworth, you're a hero. Thank you for allowing me to tell your story on screen. This is a surreal moment, wow. Thank you."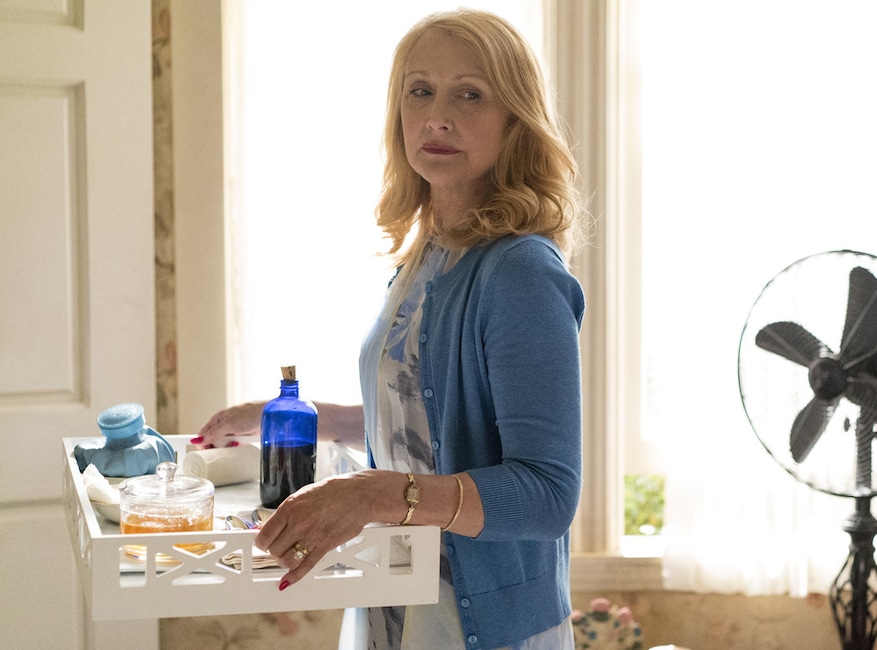 HBO
Patricia Clarkson, Sharp Objects

"What a thrill and an honor to be nominated alongside phenomenal actresses. Today was a triumph for Sharp Objects. Working on this limited series was a remarkable process and I'm grateful to have been a part of it."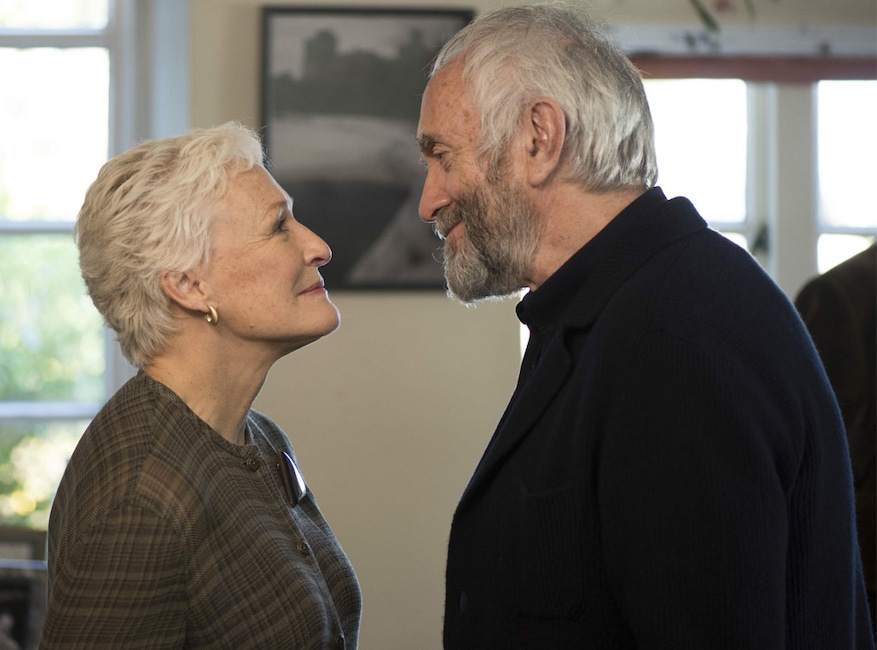 Sony Pictures
Glenn Close, The Wife

"I'm beyond thrilled and especially thankful for Meg Wolitzer who wrote the novel and Jane Anderson who wrote the screenplay 15 years ago, and for Rosalie Swedlin and Claudia Bluemhuber who had the crazy passion to bring it to the screen. I share this with the brilliant Jonathan Pryce, who was the only one to received a Nobel Prize for literature this year, even if it was just in a movie…and most of all director Bjorn Runge who made my performance possible."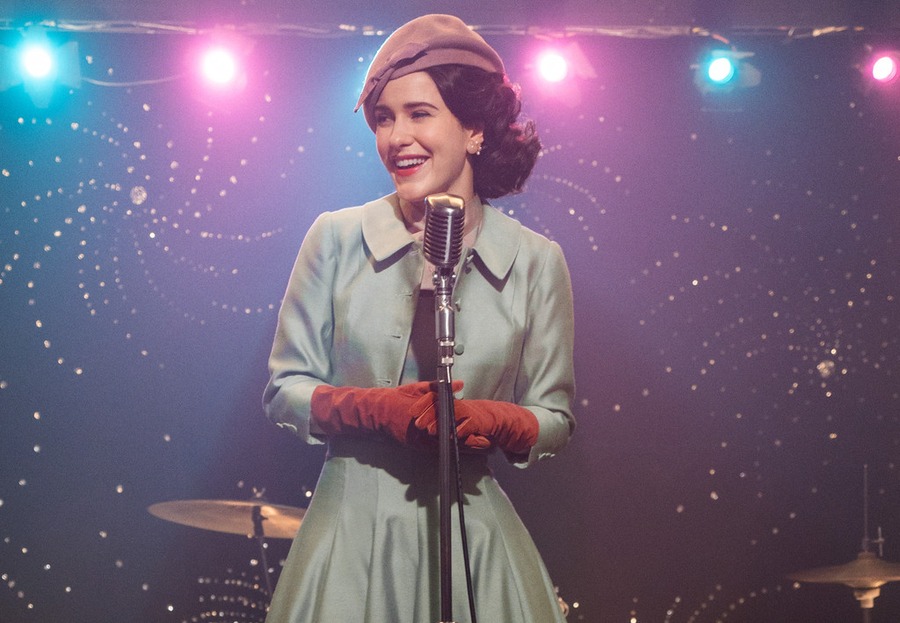 Amazon
Rachel Brosnahan, The Marvelous Mrs. Maisel

"Huge thanks to the HFPA for continuing to celebrate our show and for putting us in such fantastic company. This is the warmest welcome to season 2."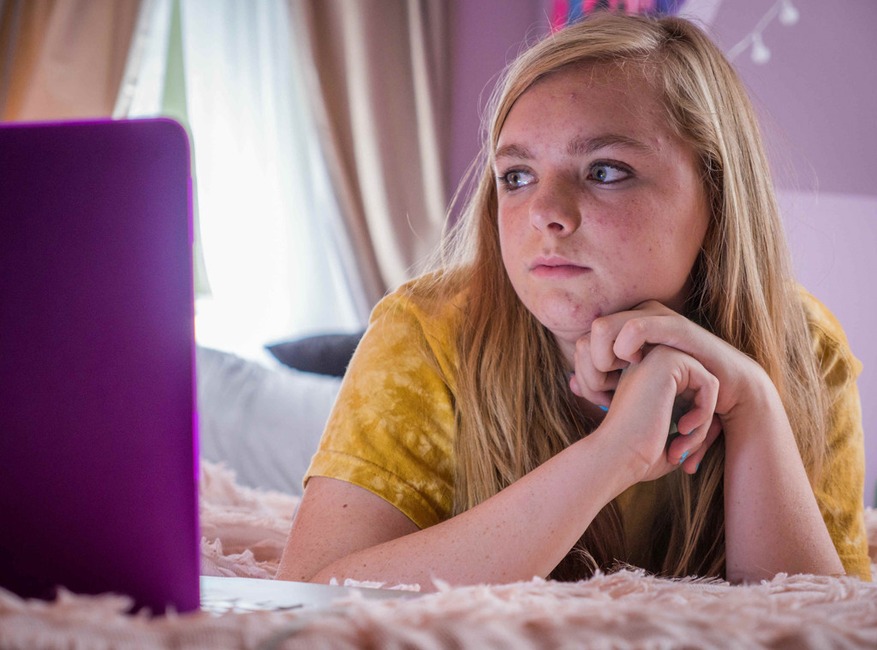 A24
Elsie Fisher, 8th Grade

"Thank you so much to the Hollywood Foreign Press Association for this honor. It's been an incredible journey so far, and I feel very lucky to be part of it. I share this with Bo Burnham. Without him, none of this would ever be possible. He created a character that has left a mark on people of all ages and I will be forever grateful to him for giving me the opportunity to bring Kayla to life."
National Geographic Channel
Antoni Banderas, Genius: Picasso

"Thanks to the members of the Hollywood Foreign Press for this recognition that I share with the phenomenal team of great professionals that National Geographic put together to create this complicated, controversial and amazing Genius. I would love also to mention my home town of Málaga, birth place of Picasso too, for its continual effort to become a referential city of culture."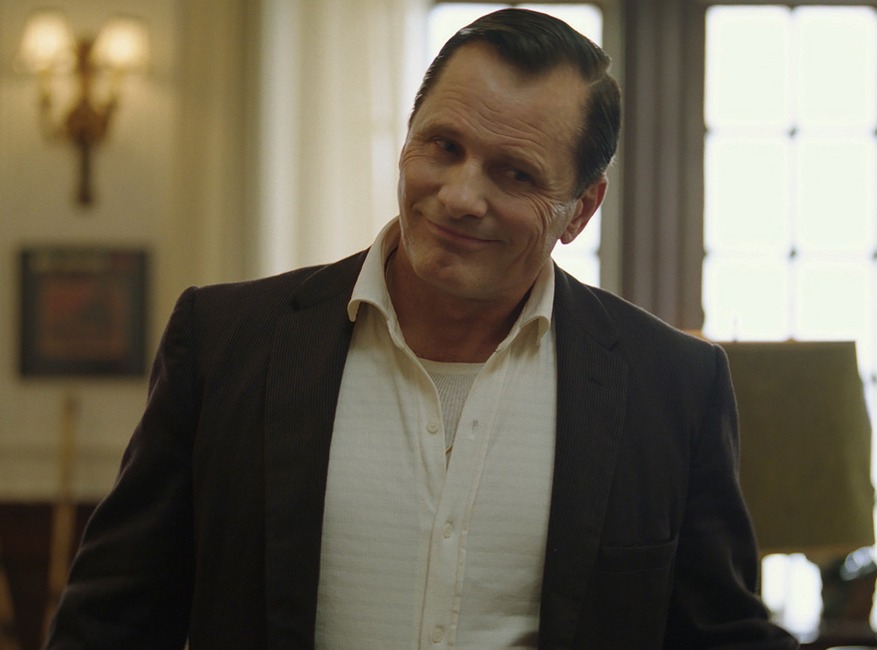 Participant Media/DreamWorks Pictures
Viggo Mortensen, Green Book

"I am grateful to the HFPA for this recognition, and proudly share it with Mahershala Ali, Linda Cardellini and the rest of Green Book's wonderful cast. Thank you, Peter Farrelly, for making a movie that inspires hope and compassion. By inviting audiences to laugh and be genuinely moved, and also to think profoundly about our society's past and present, you have given us a story equal to the best work of Frank Capra and Preston Sturges."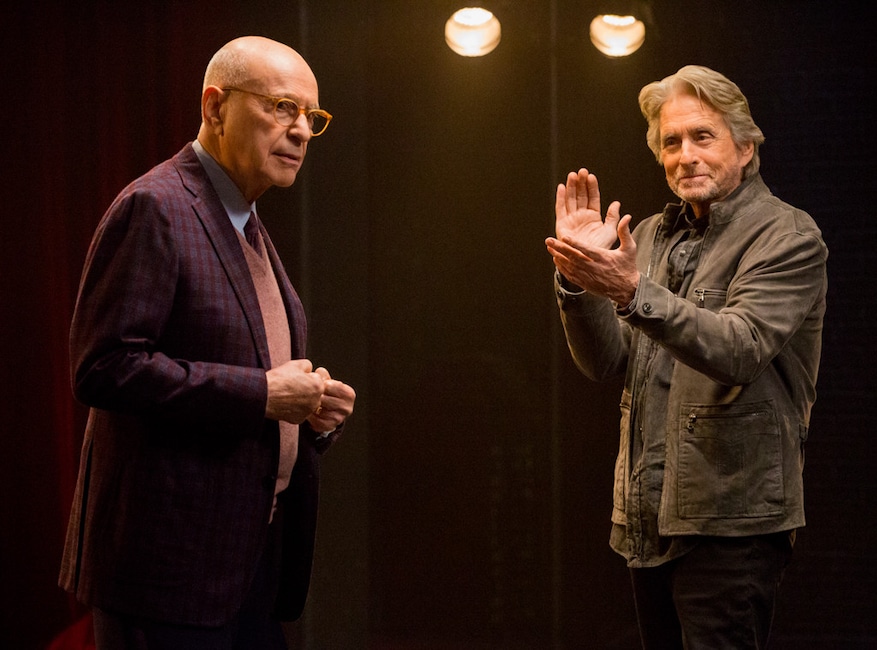 Mike Yarish/Netflix
Michael Douglas, The Kominsky Method

"It is such an honor to be nominated as a comedy actor for The Kominsky Method."
Be sure to watch E! News on Sunday, Jan. 6, for E!'s Live From the Red Carpet 2019 Golden Globes special, followed by the telecast on NBC at 8 p.m. And check out FandangoNOW to download or stream all of this year's nominated films and TV shows for half-off all weekend!